The Kings & Queens x Lee 101 Collaboration ( Article Written and Published by Long John )
For almost 15 years, Kings & Queens in Antwerp (BE) is the ultimate retail destination when it comes to high-quality made goods for men. They carry the finest (denim) brands available in the market, and one of their brand partners is the American Lee Jeans brand. And with this authentic denim brand, they recently collaborated on a special limited-edition item, which just released in a very limited run!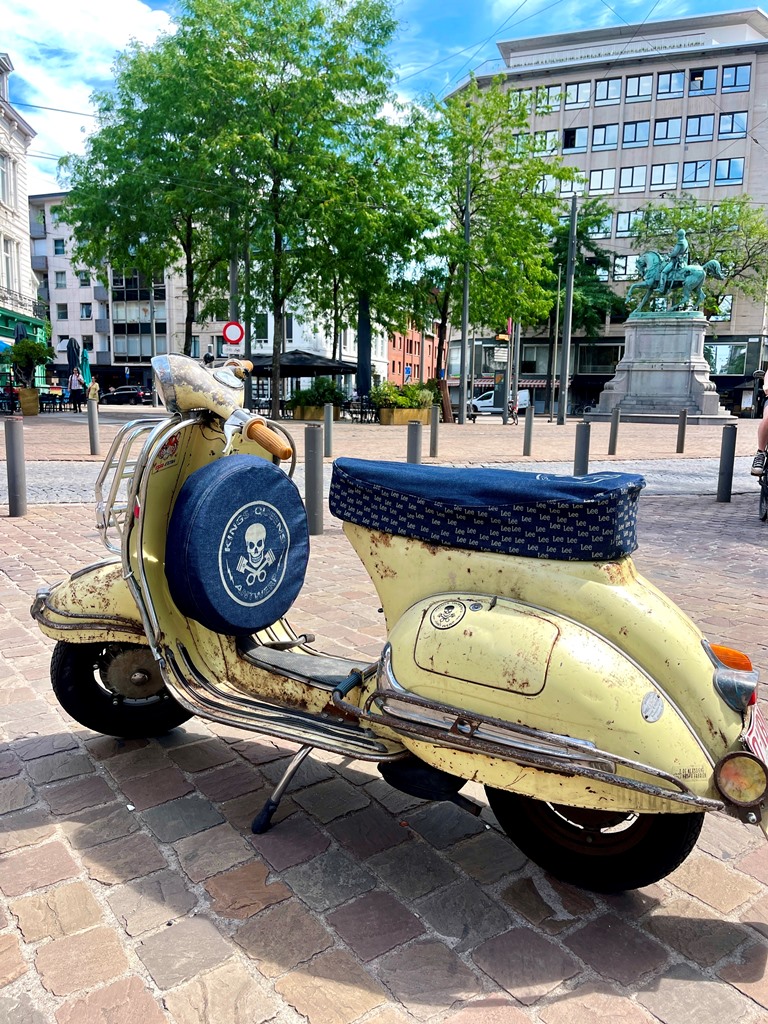 The Details Of The Saddle And Wheel Cover
The owner of the Kings & Queens store, Hans Bollen, has a huge passion for motor-driven two-wheelers. One of his showpieces that he's driving is an original Vespa Large Frame model that was built between 1957 and 1965 (a barn find 1958 GL M.I.S.A with original paint). For this Vespa type, Hans worked closely with the premium Lee 101 collection by Lee Jeans on a saddle and wheel cover, in denim, of course.
The fabric that is used for this special collaboration is the legendary 13,75oz rigid selvedge fabric from the Japanese Kaihara mill which is known for the Lee 101 jeans and jackets for many years. The fabric is a 3 x 1 left-hand twill with the characteristic single blue line selvedge ID. This fabric will age due to all kinds of weather conditions just like your Lee 101 jeans, so over time, it will be more beautiful and more unique.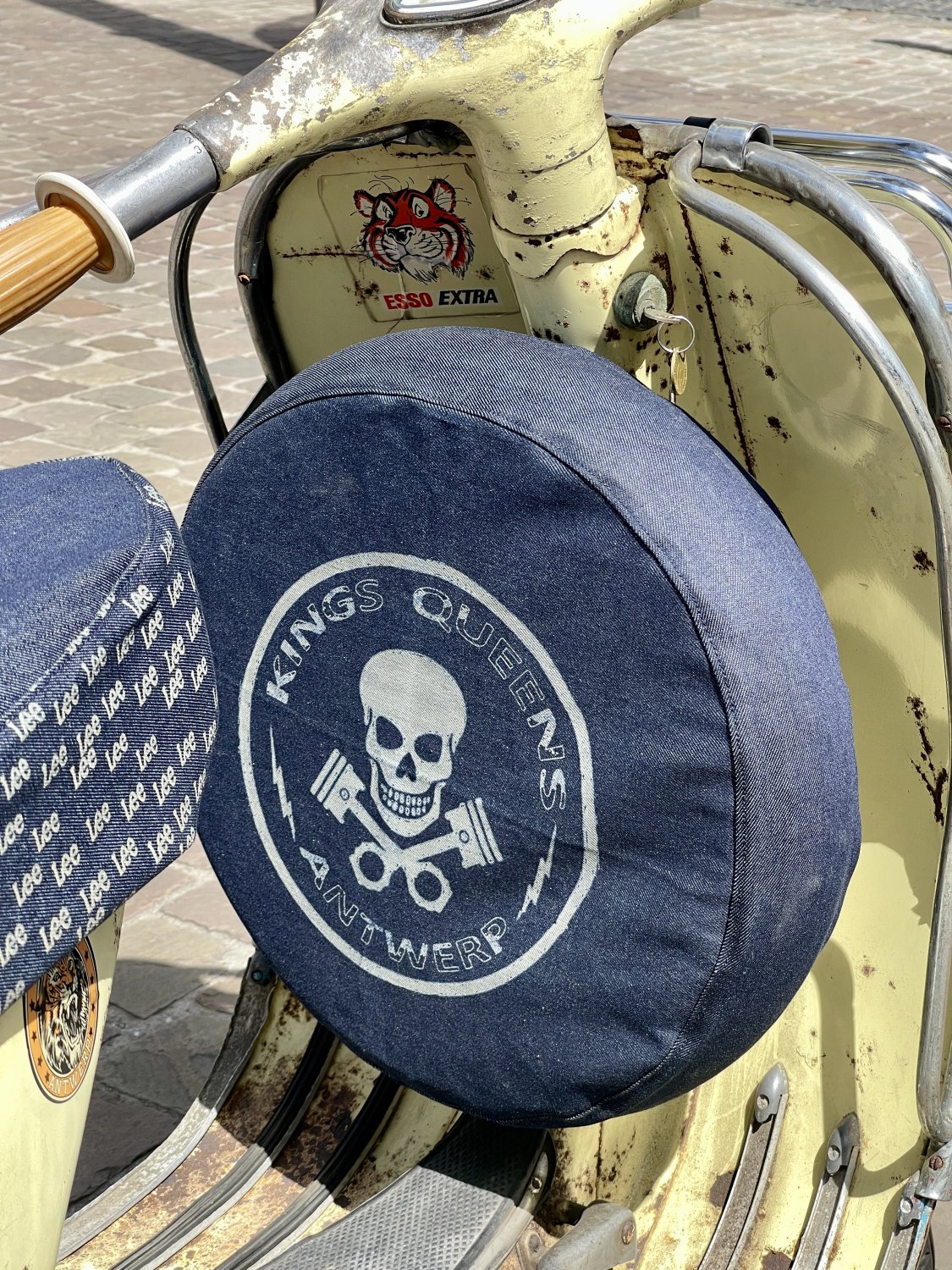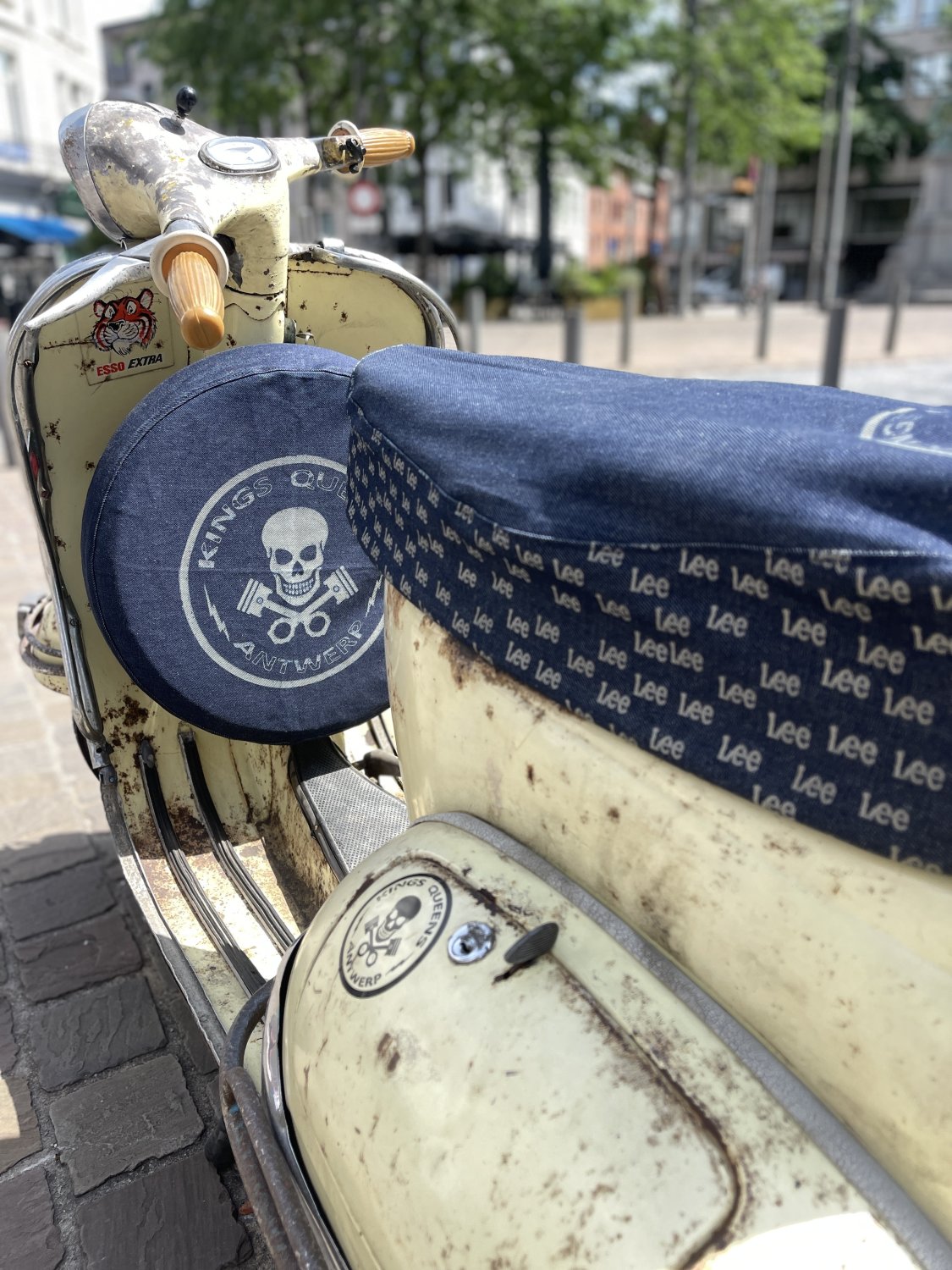 The Graphic Design
The saddle and wheel covers are lasered with an outstanding graphic design, showing on the sides of the saddle cover an all-over Lee logo print, while on the top a specially designed Kings & QueensAntwerp logo is used, which is inspired by the cult movie 'The Wild One' with actor Marlon Brandothat was screened for the first time in cinemas in 1953. The selvedge lines of the fabric are used in the design of the cover and therefore visible on the side of the cover, even the Lee mascot Buddy Lee is appearing too. For the wheel cover, they used the same K&Q logo, to connect both items as a full set.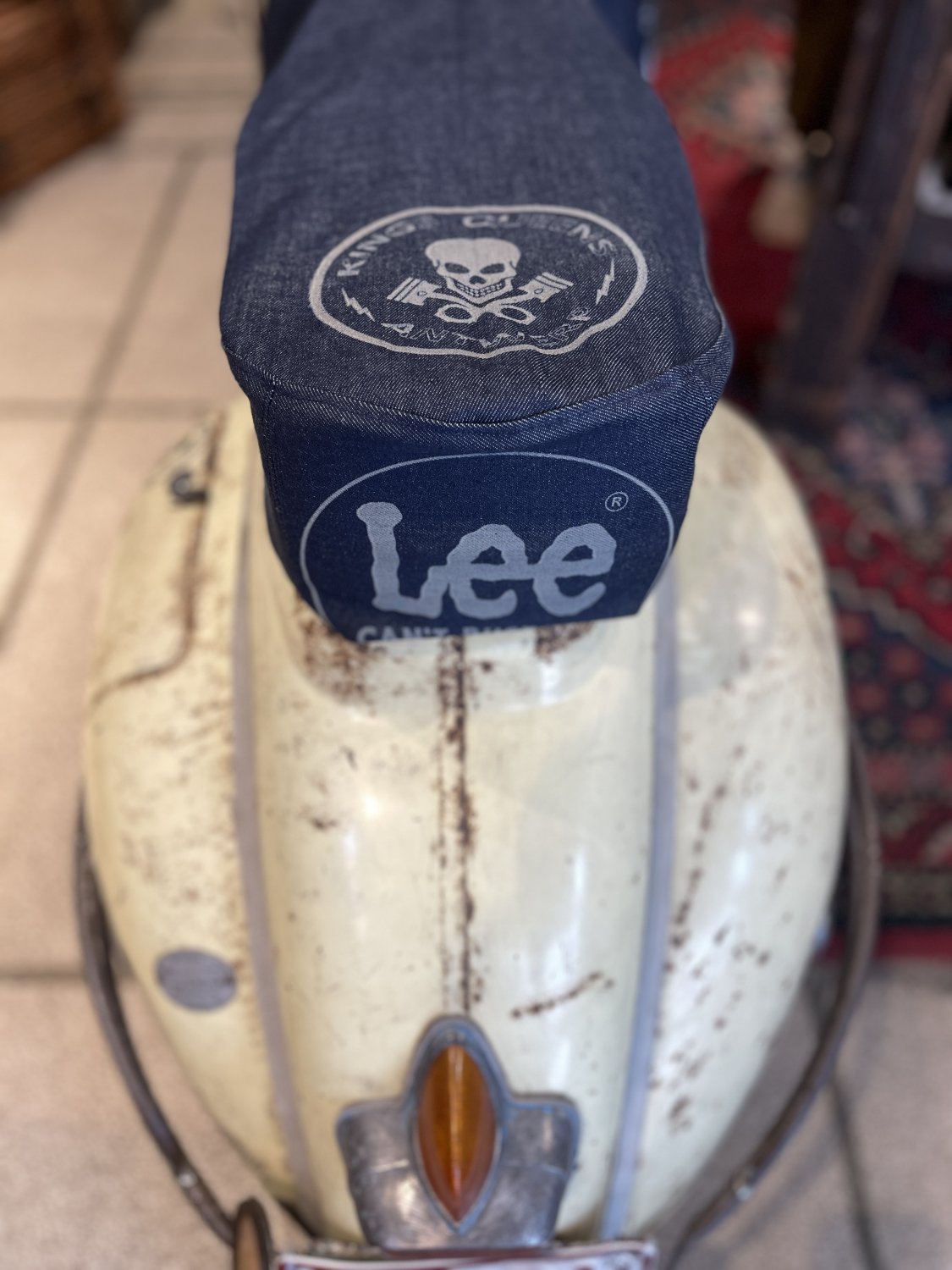 Special Give Away
In total, there're only 5 of these limited-edition Kings & Queens x Lee 101 sets locally produced in Antwerp. For the celebration of this collaboration, K&Q and Lee 101 decided to give away a full set of these to a proud owner of a Vespa Large Frame.